WELL THOUGHT-OUT SOLUTIONS FOR YOUR COLLECTION SYSTEM!
MAPLEFLEX is a flexible solution inspired by a selection 

of products designed to optimize the management of your sap gathering system

 and facilitate installation, tapping and maintenance operations.
2023 MARKS THE ARRIVAL OF THE


While the ingenious ease of installation remains the key feature of this second generation, new attributes have been added to enhance its stability and watertightness on the main line.
QUICK AND EASY INSTALLATION
Simple and intuitive installation procedure carried out in a jiffy.
1. Clip on
2. Drill
3. Turn
4. Screw in
• Innovative integrated positioning and
drilling jig :
-Extremely practical and unique on the market,
-Positions the pipe inlet at the ideal angle of 55 to 60 degrees every times,
-Facilitates the installation of the 5/16 pipe and extends its integrity.
• Installs on any main line with a diameter corresponding to the FLEXCLIPTM 2.0 .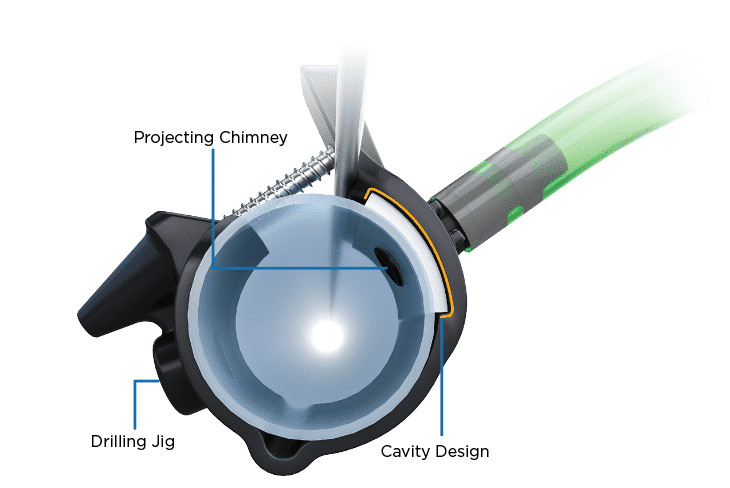 FLEXCLIP IMMOBILITYTM 2.0
• Projecting chimney :
– it makes it impossible to move the FLEXCLIPTM 2.0 on the main line,
– simplifies the final installation of the FLEXCLIPTM 2.0 with a click
INTEGRITY OF THE MAIN LINE
• Since it rests on 87% of the circumference of the main line, FLEXCLIPTM 2.0 preserves the tubing's circularity.
PROVEN SELF-ADHESIVE SEAL
• Made of food grade silicone.
• Firmly pre-installed at the factory.
• New optimized dimensions for proven sealing.
• Reception Cavity :
– very compact cavity that firmly holds the self-adhesive seal in place,
– These stops ensure the ideal compression of the seal at all times for an optimal seal.
DIMENSIONS
• 1 inches
• Others available soon
STAINLESS STEEL SCREWS
• Included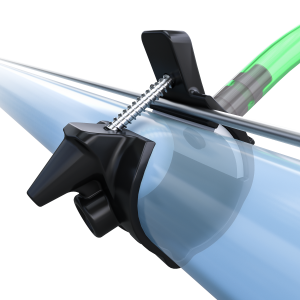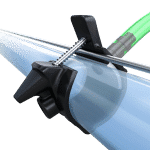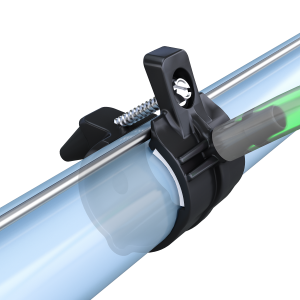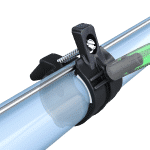 The brand new 5/16 semi-rigid is made from the best food grade resins to ensure excellent water-
proofing, mnemonic elasticity (shape memory) and maximum transparency. The MAX15 is the
result of proven expertise as a user and extruder of maple syrup tubing.
The orientation, altitude and topography of your maple sugar bush will certainly have an influence on the performance of your collection system. The choice of a specific colour will also affect freezing and thawing cycles. Whether for a new installation, a new area or tubing replacement, the MAX15 is the choice of maple syrup producers.
Ask for a demo
Ask for a demo
Food grade polyethylene UV protected. Guaranteed 15 years
Available in 3 colors :
MAX 15 : TUBING WITH EXCEPTIONAL PROPERTIES
VISUAL

Excellent shape memory
Superior transparency
QUALITY

 Manufactured and tested at our extrusion plant
 Grade selected for its superior mechanical properties
Mechanics

Superior seal for longer life
Outstanding balance between durability and flexibility
WEATHER

Long-lasting with UV protection

Flexible at very low temperatures

WeatherproofDurable avec protection UV
HYBRID SEASONAL SPOUT FLEXIBLE NYLON, MEDIUM GREY
The brand new, more solid spout head design makes it easier to insert the sap spout.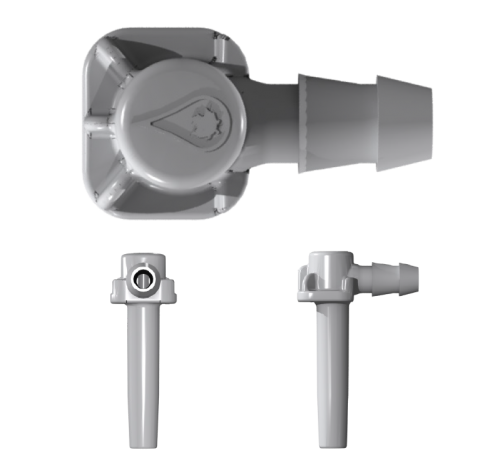 The ideal compromise between thawing and freshness!
MAPLEFLEX offers a new hybrid sap hybrid spout. the best combination. Rethought and redesigned, it is the result of a successful collaboration between Lapierre and maple syrup experts. Made of flexible resin, the hybrid spout retains its original shape memory, which ensures optimal seal.
Its molecular structure thus supports excellent behaviour in freeze-thaw cycles.
Available in tap diameters 5/16 and 1/4 for 5/16 tubing.
Ask for a demo
Ask for a demo