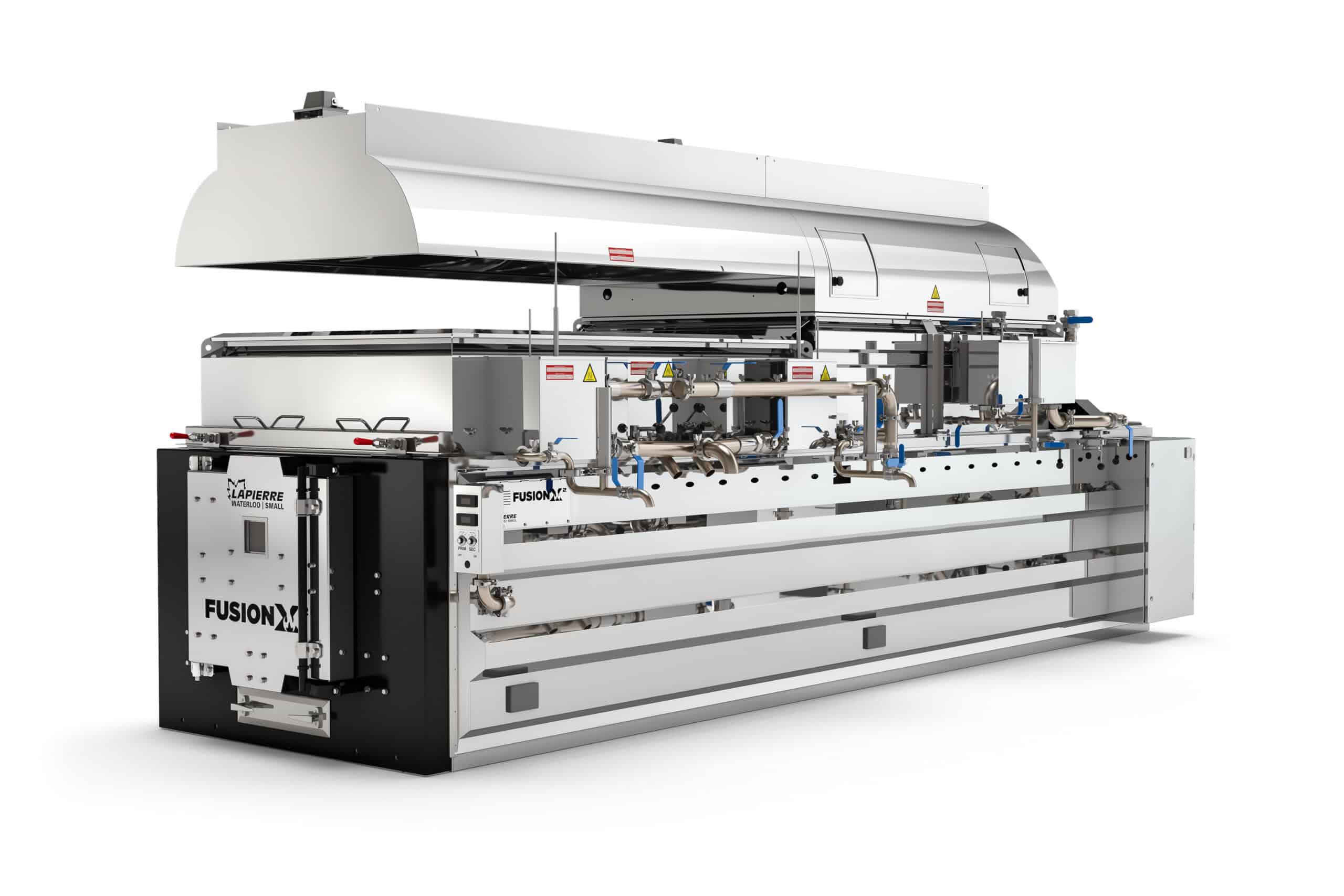 A BEAST WITH A GREAT DESIGN
A new high-performance grind based on an ingenious design using the proven technologies of our range of wood-fired Hurricane evaporators. A perfect blend of power and performance for a greater volume of quality syrup.
The FUSION X2 offers above all an improved design, such as the walls of the combustion chamber for more efficient thermal performance. A variable speed air injection and diffusion system provides high operating stability as well as constant uniformity in thermal transfer.
• Available from 2-1/2' x 8' à 6' x 16'
• Available in 50/50 configuration
THE FUSION OF INNOVATION COMBINING PERFORMANCE AND NATURE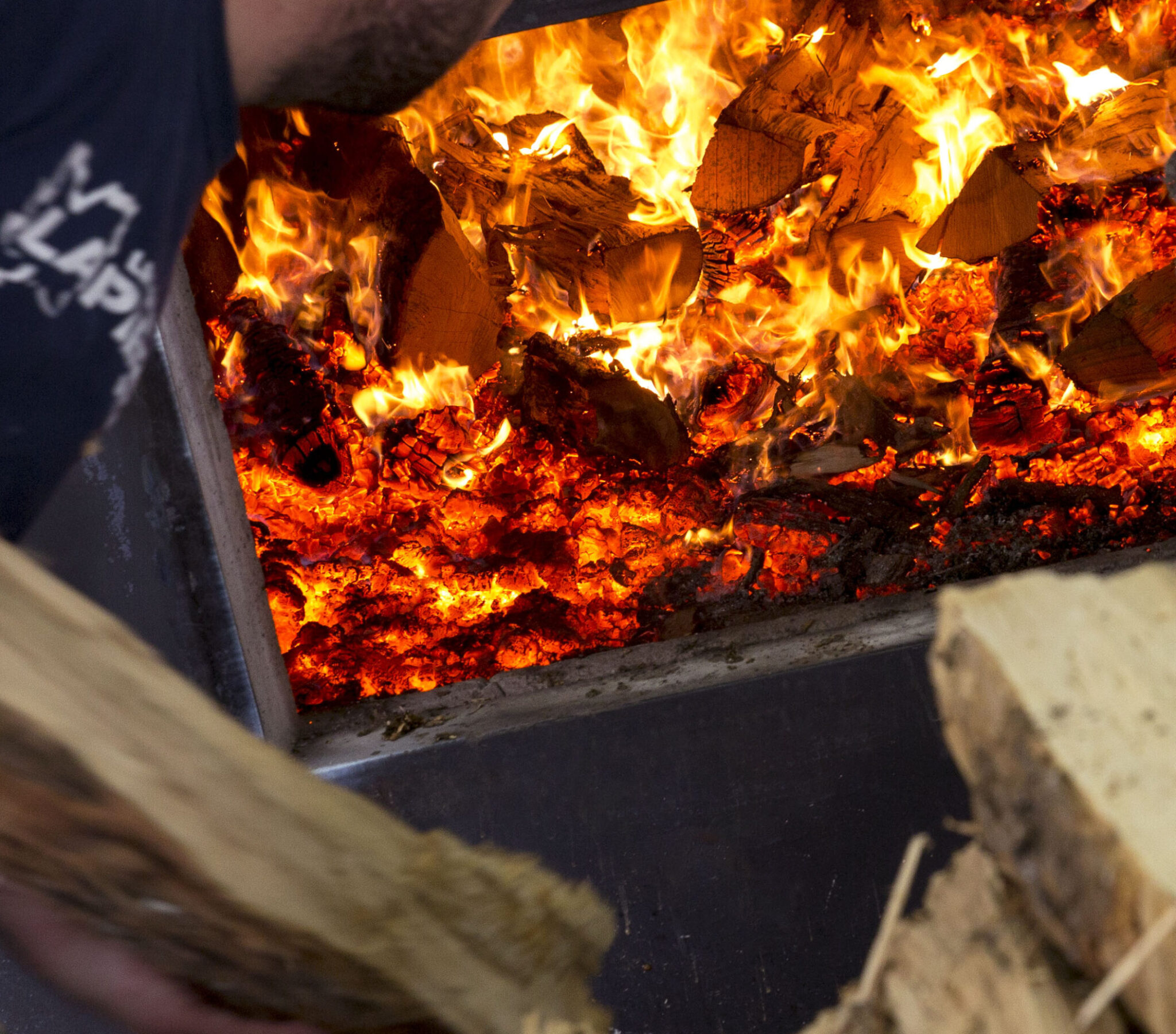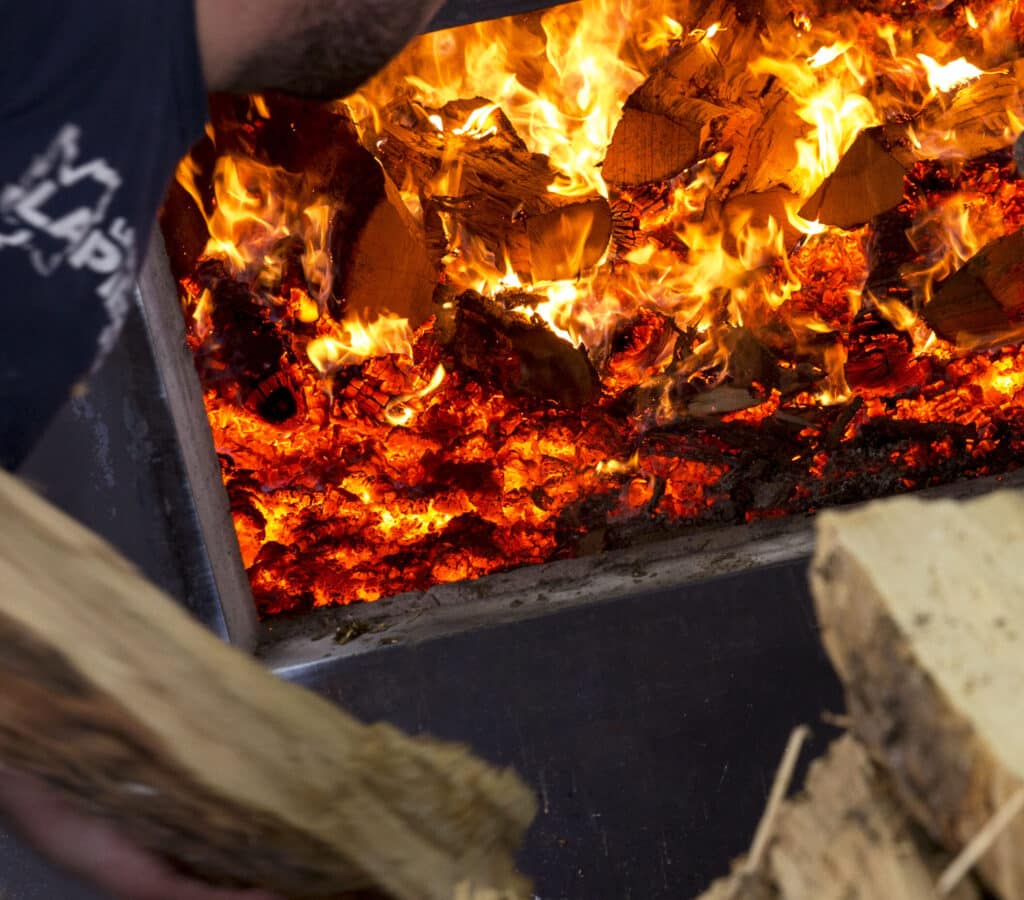 √ Variable speed fan control
√ Temperature sensor set and digital display
√ Loading door: stainless steel exterior cladding and high temperature ceramic wool insulation
√ Factory-installed fire brick and refractory cement furnace
√ Preheated air supply for fuel savings
√ Very high evaporation performance
√ Thermal efficiency and fuel economy
√ Ease of operation in the range of 1300 to 1900°F
√ More eco-friendly due to its high-performance combustion chamber
√ Large combustion chamber capacity, over 300 lbs. of dry wood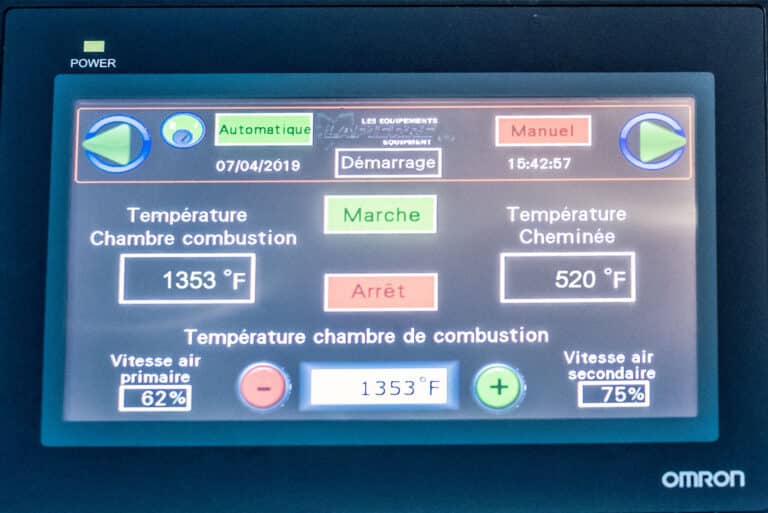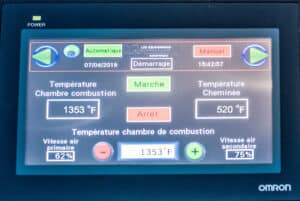 OPTIFLAM combustion controller option for easier operation, performance and increased savings.
Other models available
(Click for more details)