VISION EVAPORATORS
EXCEPTIONAL VISION


WOOD FIRED EVAPORATOR
EXCEPTIONAL VISION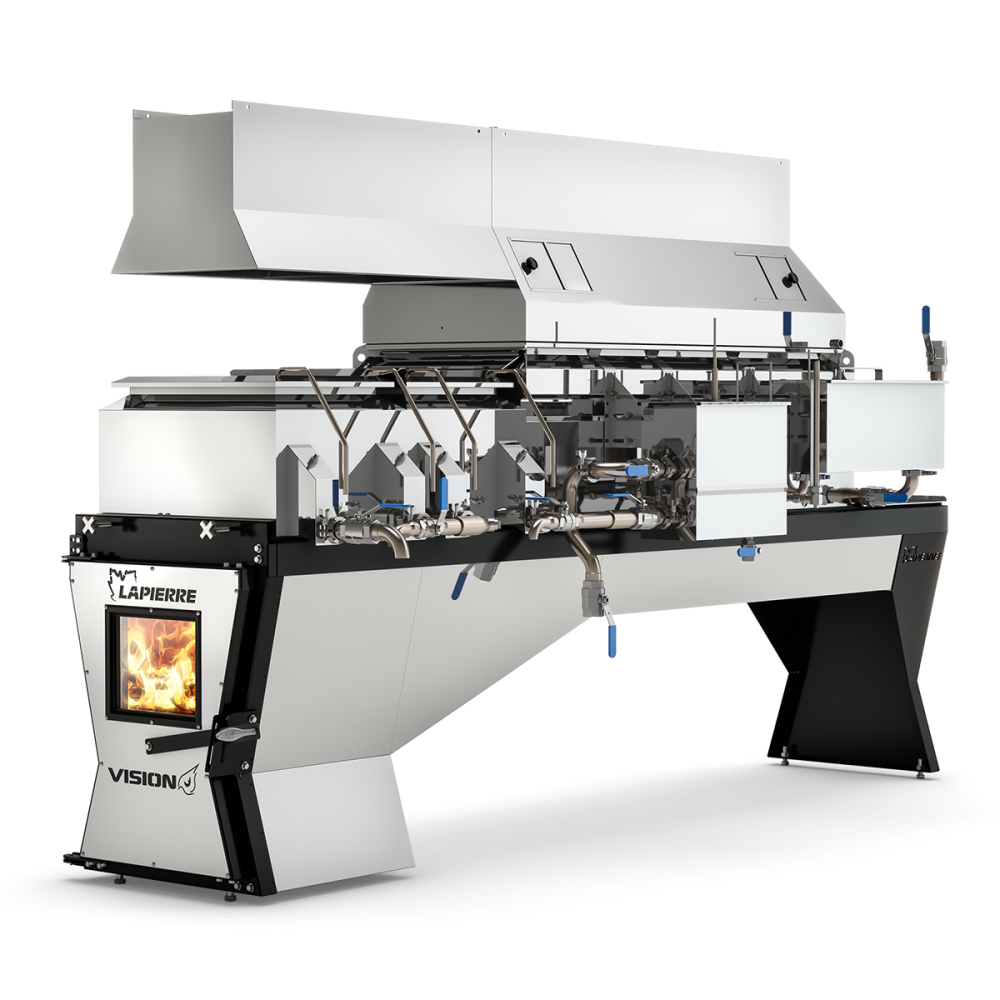 FIRE AND PERFORMANCE FOR
ARTISANAL AND SMALL BUSINESS PRODUCTION
This line of evaporators offers you exceptional vision:
• Of the inside of the furnace for an unprecedented feel in your "Sugar Shack"
• With its classic, sleek design and state-of-the-art technology
• Owing to its newly-engineered combustion chamber
Our VISION line is designed for artisanal or small maple syrup facilities or those without electricity. It offers producers high performance, high efficiency and amazing ease of operation.
Practical features for an informed decision:
• Installation on any surface
• Adjustable foot level
• Ergonomic working height, even for small models
• Single door giving access to the hearth and ashtray
• Stainless steel cladding in an ultra-chic design
• Easy to clean
• Optional 3-speed wood saver
• Cooled hearth's door handle
VISION 18″ Evaporators with innovative boil-off pans:
• Perfect for beginners and intermediates
• Remarquable boiling distribution
• One single control level – or float – rather than two
Our new combustion chamber is the core of our performance.
Large area capacity:
Reduces the number of refills per hour
Airtightness achieve by:
An insulation seal between the furnace and the pans
An optional seal between each pan
Airtightness for:
Faster start-up
Better burn rate control
Less cold air ingress for increase performance
Performance equal to or better than current models of the same capacity
Less fuel
Energy efficient to:
Significantly reduce heat loss and energy consumption
Optimize the amount of energy used for syrup production
Dimensions:
18 x 48 in, 18 x 60 in
24 x 60 in, 24 x 72 in, 24 x 96 in, 24 x 120 in
36 x 120 in, 36 x 144 in
Warranty:
Two-year limited warranty on parts and labour.