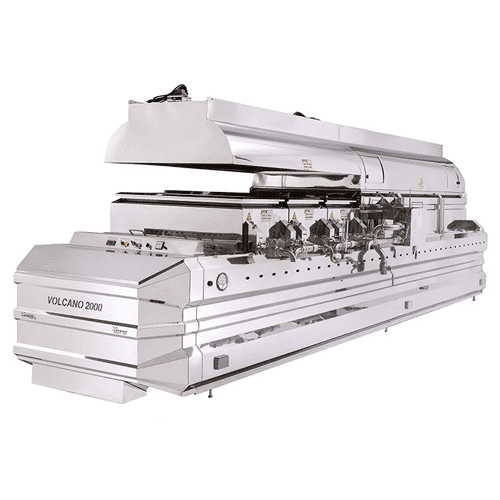 The Volcano 2000 is one of a kind, it is a machine made with the highest quality standards.
All controls and instruments are easily accessible in the front panel.
The low profile of the furnace allows you to see what is happening inside your syrup pans.
OFFERED FROM
•2 1/2' x 8' à 6' x 16'
SPECIFICATIONS
•Exterior is completely 304 stainless steel;
•Control switch (high+low), fire on 701 and801 burners;
•Oil pressure gauge;
•Key type ignition for start up, with security lock;
•In-operation hour meter;
•Port hole allows you to see the flame;
•Junction box allows for a quick and easy hook up of the burners;
•Insulated burner cover to reduce noise;
•Electric plug for thermo regulator and other uses;
•Propane and natural gaz also available.


The HYPERBRIX®Volcano 2000 is configured to be efficient and economical boiling 35 Brix concentrate. Maple syrup taste is also prioritized by a design that features greater flat pan surface.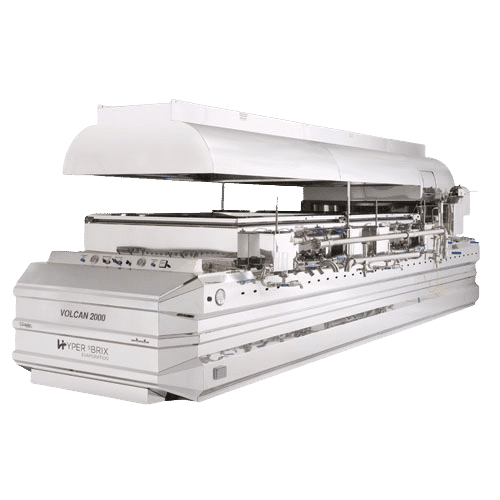 Other models available
(Just click for more details)