WELL THOUGHT-OUT SOLUTIONS FOR YOUR COLLECTION SYSTEM!
MAPLEFLEX is a flexible solution inspired by a selection

of products designed to optimize the management of your sap gathering system

and facilitate installation, tapping and maintenance operations.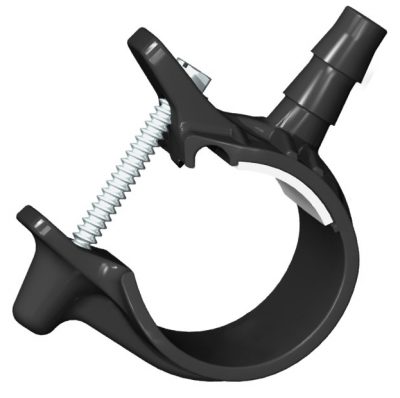 With utmost efficiency and exemplary design, the FLEXClip self adjusts and perfectly matches the main-line for optimal grip and vacuum.
The gasket, made of self-adhering food grade material, ensures a solid and perfect fit of the assembly. The FlexClip has an anchor point penetrating the surface of the main line providing outstanding stability.
An innovative product, with unique design and features, making it the easiest and quickest fitting to install.
FLEXClip fits most of main-line and pipes on the market in the following sizes: 3/4", 1" and 1 1/4".
FLEXClip sealing material is made of food grade silicone which is, efficient, tight and durable.
FLEXClip will also fit High Density polyethylene pipes (HD)
Download the FLEXClip brochure
Download the FLEXClip brochure
Ask for a demo
Ask for a demo


FLEXClip : QUICK AND EASY INSTALLATION PROCEDURE


The brand new 5/16 semi-rigid is made from the best food grade resins to ensure excellent water-
proofing, mnemonic elasticity (shape memory) and maximum transparency. The MAX15 is the
result of proven expertise as a user and extruder of maple syrup tubing.
The orientation, altitude and topography of your maple sugar bush will certainly have an influence on the performance of your collection system. The choice of a specific colour will also affect freezing and thawing cycles. Whether for a new installation, a new area or tubing replacement, the MAX15 is the choice of maple syrup producers.
Ask for a demo
Ask for a demo
Food grade polyethylene UV protected. Guaranteed 15 years
Available in 3 colors :
MAX 15 : TUBING WITH EXCEPTIONAL PROPERTIES
VISUAL

Excellent shape memory
Superior transparency
QUALITY

 Manufactured and tested at our extrusion plant
 Grade selected for its superior mechanical properties
Mechanics

Superior seal for longer life
Outstanding balance between durability and flexibility
WEATHER

Long-lasting with UV protection

Flexible at very low temperatures

WeatherproofDurable avec protection UV
HYBRID

SPOUT

FLEXIBLE NYLON, MEDIUM GREY
The brand new, more solid spout head design makes it easier to insert the sap spout.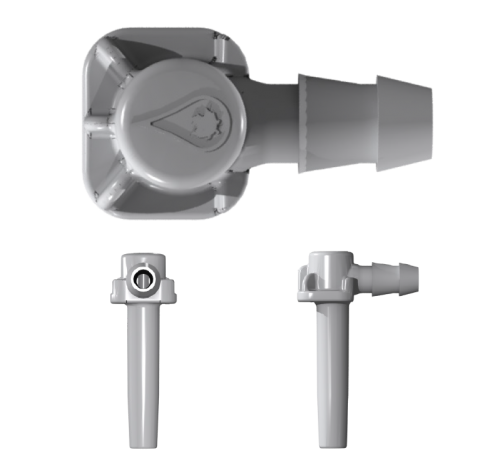 The ideal compromise between thawing and freshness!
MAPLEFLEX offers a new hybrid sap hybrid spout. the best combination. Rethought and redesigned, it is the result of a successful collaboration between Lapierre and maple syrup experts. Made of flexible resin, the hybrid spout retains its original shape memory, which ensures optimal seal.
Its molecular structure thus supports excellent behaviour in freeze-thaw cycles.
Available in tap diameters 5/16 and 1/4 for 5/16 tubing.
Ask for a demo
Ask for a demo